Conferences, Trainings & Coachings
We design and deliver:
Conferences
Trainings
Coachings.
Our engagement :
A macro approach in a multi international work environment in which « country briefings » don't fit in any longer
Exclusive tool (6D Model) offering keys for understanding & insuring the acquisition of lasting competencies
Taylor-made designs ( illustrations and workshops are specific to your needs, industry, context, level of hierarchy…).
An interactive approach helping to optimize awareness and solutions.
Our offer: a macro approach
1 – Training: Sensitization
Who for : Anyone involved in an international environment. Dealing, working or  interacting in their daily work or contex with other cultures
Learning objectives :
Raise awareness and acceptance of cultural differences
Understand one's cultural progamming and bias and their impacts
Identify common and diverging traits
Gain tolerance and adaptability
2 – Training topic: Build competences 
Who for:
Employees in regular contact with colleagues, clients from other countries
Project managers, leaders, country managers, team leaders, high potentials.
Learning objectives :
Use of the I.R.C Intercultural Readiness Check to assess one 's own intercultural capacity
Develop one's capacity to observe and analyse situations
Understand and apply the motivational needs in other cultures
Learn to deal with difficult or confrontational situations
Designed for : Managers with distant collaborators from other cultures  and/or project managers interacting with colleagues from different cultures.
Designed for : Multicultural teams losing efficiency
Designed for : Sales, Sales director
Objective: Understand the values and motivation roots in sales and negotiation between cultures.
Learn how to adapt accordingly to maximise results.
Integrate cultures when building sales strategy
Management in a global context
Designed for : Leaders and managers of intercultural teams
Getting ready to move abroad..or back home
Designed for : Expatriates and impatriates
 Various topics on which courses can focus:
Working effectively in a multi-cultural context: how to ensure effective collaboration, communication and outcomes.
Working across cultures: Decision making
Management across culture: How to motivate
Working across cultures: Communication in leadership
Working across cultures: Meeting and planning
Management across culture: How to give feed-back
Working across cultures: Negotiations
Working across cultures: Sales and culture
Working across cultures: Marketing and culture
Managing International Projects
Management across culture: Change management
« The 6D Model© » from Pr. Geert Hofstede
 The Geert Hofstede model is a data driven model mapping cultural differences.
It offers a navigation tool allowing to better understand other cultures's behaviours and motivational process.
The « I.R.C » : Assessment of intercultural competences 

This test captures four intercultural competences which can be trained and developed.
– intercultural sensitivity, intercultural communication, building commitment and managing uncertainty.
« Cultural Survey »

: the aim of this survey is to give you your "cultural profile" enabling you to discover which culture(s) you are the most at ease with.
Country briefs specifics covering : management style, communication, sales & negotiations, meetings and times management.
« Culture Compass » :a digital app offering more than 100 country to country comparison of cultures with explanations of the model.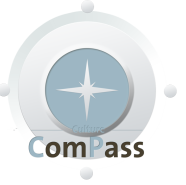 Consistent messages throughout all tools: cases, assessment, quizz..
Common reference system helping to create an « internal language ».
Interactive and dynamic coaching and training modules.
Flexible and adaptable design.
Experienced senior consultants able to deliver in French or English.